Volunteer in South Africa
Community service and promoting voluntarism in Pretoria
Pretoria, Gauteng December 2 - December 15, 2019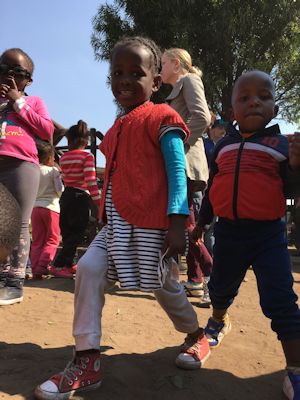 Volunteer project: The project activities will include community service in and around Pretoria and social work at an orphanage and old people's home.
This project is held in recognition of International Volunteer Day - December 5th. The main focus is to pay special tribute to volunteers' participation in making a difference locally and globally. It is a unique chance for local volunteers who contribute their time to bettering the Pretoria community to celebrate their efforts, share their values, and promote their work among their community and the international group of volunteers.
Giving local South African volunteers the opportunity to celebrate with people from different countries and cultures is an incredibly meaningful way to appreciate and honor their contributions.
Volunteer profile: No previous experience needed. Volunteers are expected to be open minded, ready to interact with other people of different cultural backgrounds; positive and willing to share their experiences; flexible to live/stay in simple living conditions and eat local food.
Leisure time: Weekends are meant for free tours that the group can organize by themselves. There will be also cultural nights when each volunteer can present their country and culture.
Language: English
Accommodation: Accommodation will be in a home in Pretoria. Participants are required to bring their own sleeping bags.
Location: Pretoria. The community is multi-cultural and English is mostly spoken along with some local languages such as Ndebele and Zulu.
Terminal: Pretoria
Age range: 18 and over
Extra fee: 220 Euro
The extra fee is intended to support the local host of the project who does not have sufficient funds. It is due upon arrival.
Long-term projects in South Africa