Volunteer in Portugal
Building with earth
Montemor-o-Novo, Evora August 26 - September 6, 2019
Volunteer project: This project aims to awaken youth for the traditional building techniques and the surrounding built heritage. It is a Hands-on-Approach in ancient building techniques, especially raw earth (adobe, rammed earth, CSEB (Compressed Stabilized Earth Blocks), earth plasters), fired earth as well as lime mortars and plasters. During the project, we will work on the restoration and maintenance of historic buildings, especially at the Castle and in the old Saint Francisco Convent from 1495. Cooperation, communication, self-esteem, problem solving, risk evaluation, leadership and decision making are competences that we need in order to work together while building for and with the local community. The working environment is relaxed, in the heart of an artistic city.
Volunteer activities:
• Learn about and repair traditional lime plasters and paintings;
• Apply reinforced waterproof membrane on the Convent's roof;
• Learn about traditional handmade fired and raw earth brick production, clay preparation and application;
• Repair traditional terracotta brick structures (removing vegetation, cleaning and applying natural waterproof coating);
• Cleaning and organizing working areas and tools used during the activities. Tools like brushes, trowels, shovels, spatulas will be used to perform tasks such as painting, scratching, cleaning, mixing mortar, applying mortar, etc.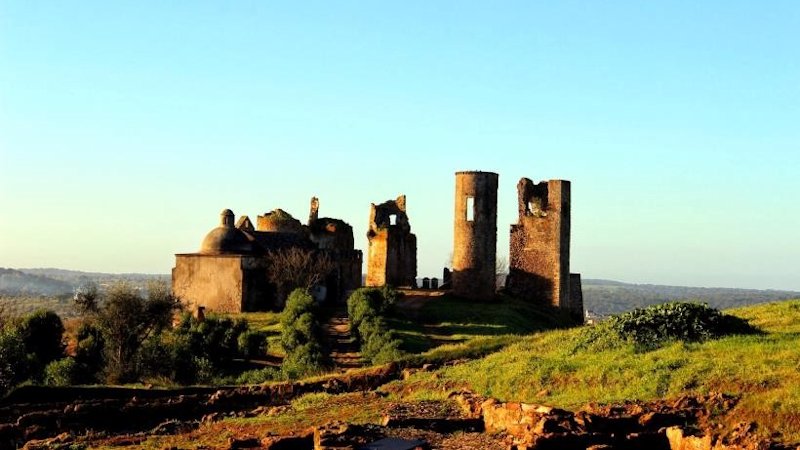 Language: English
Free time activities: Ceramics - make your own clay project and take it home – from modeling until firing; group games, round tables, yoga, open air cinema, landscape and heritage walks (learning about the Montado Landscape, visiting the megalithic heritage and the city of Évora), concerts at the local annual fair.
Accommodation: Shared rooms in the old convent. Please bring your sleeping bag.
Location: Montemor-o-Novo is a small town in Alentejo region, 1h15 min from Lisbon and 20 minutes from the city of Evora.
Terminal: Lisbon Airport
Age range: 18 - 30 years old
Music on the streets
Vila Real August 26 - September 6, 2019
Volunteer project: This international volunteer project aims to take the art of music to the streets of Vila Real through street performances, creating community dynamics and vibrancy. Volunteers and local citizens will collaborate for the final artistic shows. We will promote activities where dialogue is valued, and we will talk about the intercultural reality and socio-cultural background of each participant. It will be a real collective work, where dialogue and exchange of experiences will be an essential tool. The project promotes community involvement and interaction between volunteers and local people, young and elderly.
International volunteers and local young people will work together for the production of a music show which will be performed on the streets in the center of Vila Real and in a nursing home in the area. There are many different tasks: writing and designing the different stages of the show; preparing music for the show; creating musical instruments from recycled materials for the accomplishment of the show; rehearsals for the show; identifying strategic places for artistic performance in the city; preparing the stage and lighting; filming and recording the performances; preparing an intercultural night. The participants will be split is 5 teams: Audio Visual team; Show Production team; Performance team; Recycled Instruments team; Light and Sound team.
Language: English
Free time activities: The volunteers can expect many opportunities to meet local people and discover the best that Vila Real can offer. The team will visit the city, participate in a peddy-paper game, watch a music show, have fun in a water park, etc.
Accommodation: In a big pavilion at the local school. Please bring a sleeping bag and a sleeping pad.
Location: Vila Real is the capital and the largest city of the Vila Real District in Northern Portugal.
Terminal: Porto Airport
Age range: 18 - 30 years old