Volunteer in Belgium
Esperanzah Music Festival
Abaye de Floreffes July 29 - August 10, 2018
Volunteer project: Esperanzah! is a festival for dedicated, nomadic and varied music styles that invites you to a world tour with new voices, different sounds and foreign and inventive rhythms. The line up includes about twenty concerts of famous as well as new artists. This 3-day world music party features artists faithful to their musical roots from across the globe in a program that strives to be international, mixed and full of surprises.
Esperanzah! takes place in the magical setting of Floreffe Abbey near Namur in the south of Belgium. Esperanzah! invites you to dance, to dream, to travel, and to meet other people. The festival showcases social and green alternatives in collaboration with a wide network of actors engaged in civil society.
The volunteers will be in charge of keeping the festival site clean and tidy. The team will collect and recycle the waste so that the festival-goers can attend the concerts in a welcoming and safe atmosphere. Some other manual tasks will also be assigned to the group. The volunteers will also help raise awareness about environmental protection among festival participants and visitors.
Volunteers in this project are expected to be flexible and interested in the environment.
Special requirements: A basic level of French is required.
Language: English and French
Accommodation: The volunteers will sleep in a dormitory. Please, bring your sleeping bag and a mattress.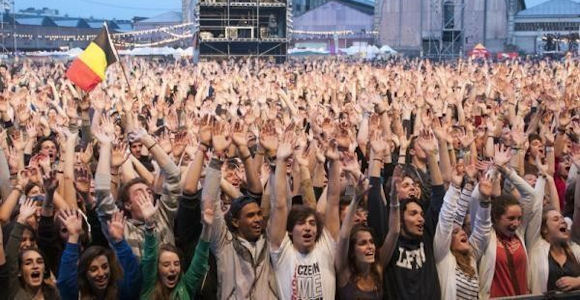 Location: Floreffe Abbey is a former monastery, situated about 11 km southwest of Namur.
Closest airports: Brussels Airport, Brussels South Charleroi Airport
Closest train station: Namur
Age range: 18 - 40 years old
Long-term projects in Belgium